Creating a Successful Email Marketing campaign.
How do we create a successful email marketing campaign when everyone else is trying to do the same thing?
 A long-term email strategy that grows your business necessitates a deliberate approach based on email marketing best practices. 
The world of email marketing includes principles worth studying, from the best approach to gain new members on your list to the easiest ways to let readers unsubscribe.
Why do Email Marketing?
According to statistics, there are more than 4 billion email subscribers on the planet, that's more than 50% of the world's population!
However, email's vast user base isn't the only reason marketers adore it. The average return on investment for email marketing was $36 for every $1 spent last year.
In this article, we'll go over the fundamentals of email marketing and give you some pointers on how to improve the conversion rate of your email campaigns. But first, let us look at some of the benefits of email marketing. 
Benefits of Email marketing.
By sharing important resources, instructional information, news and updates, and more with subscribers, email can help you spread the word about your brand, products, and services.
Email is a great strategy to get more people to visit your website. You can publish samples of current posts and direct interested readers to your website to read the complete versions. Alternatively, include calls-to-action in your promotional emails that direct recipients to your landing and sales pages where they may discover more about your items.
Email allows you to connect your marketing platforms and drive visitors to these places, like social networks, blogs, forums, and live events. You could, for example, ask new customers to leave a review on your Facebook page or launch an Instagram challenge and encourage subscribers to take part.
How to Establish your Email Strategy.
This article provides recommendations to improve your emails and help you establish an email marketing strategy that works if you're just getting started with email marketing or have reached a snag in growing your email list. 
We'll go over some best practices for optimizing your emails so you can move beyond sending one-time emails and toward developing a long-term email marketing strategy that pays off for your brand.
Collecting your email addresses. 
Permission is granted by the reader before any information or offers are sent by you via email.
When a visitor to your website or a potential customer joins your mailing list, they give you permission to interact with them.
Use a double email opt-in tactic. When compared to single opt-in, double opt-in email sign-up allows you to gather email addresses with an additional confirmation step, ensuring that you have someone's consent to send them an email.
This solution helps you stay compliant with anti-spam legislation and laws like GDPR and prevent false sign-ups.

Here's an example of a double opt-in email sign-up in action:
On a landing page on your website, a website visitor fills out a sign-up form
They get an email from you confirming their subscription to your mailing list.
They are now an official subscriber who has opted in to receive emails after confirmation.
Then send them an email thanking them for signing up to your email list. You will definitely want to introduce yourself and possibly send a list of your best content along with a promotional offer or free e-book.
You also want to build a relationship with your readers so don't use a no-reply email address. And personalize your emails and make them easy to read for skimming and quick viewing. We receive so many emails these days you don't want yours ignored.
Use an Email Plug-in.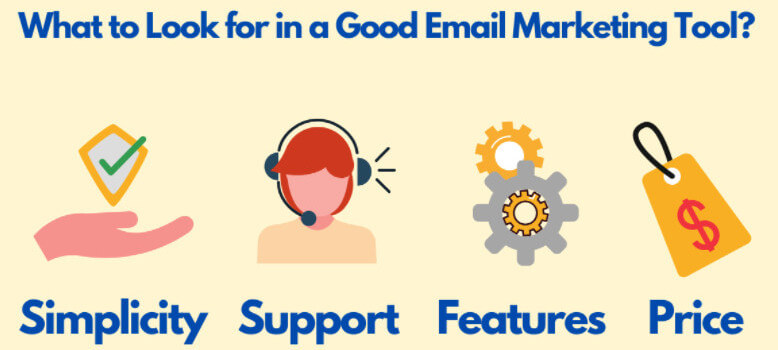 Choose an email marketing plug-in with sophisticated automation features that allow you to personalize each subscriber's email experience:
Website browsing. If a website visitor becomes a subscriber and also opts into website cookies, you can send them emails based on their browsing history on your website.
For example, an automated email may send them a handful of the goods they looked at but didn't purchase.
Abandoned cart. Customers occasionally make it to the checkout page but do not complete their transaction. Abandoned cart emails might send a reminder to their inbox, encouraging them to complete their purchase.
Birthday deals. Collect birthdays on email subscription forms in order to deliver offer codes as a birthday present to subscribers
Product information. Send emails to customers when they make a certain purchase to help them get the most out of it.
Re-engagement emails. Inactive subscribers are targeted with re-engagement emails to encourage them to engage with your brand and emails again.
If a consumer hasn't opened any of your promotional emails in a while, you may offer them a special deal to entice them to make a purchase.
You might also send out brief surveys to inactive subscribers, asking them what they'd like to see in future emails, and then utilize the results to create more relevant email content.
Personalization enables you to deliver "just in time" emails that give a tailored experience for your subscribers.
There are a lot of Email Plug-ins you can use from Aweber to Optin Monster, but have a look at WordPress to see which suits your needs best.
Decide on the best time to send your email.
When it comes to efficient email marketing, timing is everything.
If you launch an email campaign at 4 a.m., when most of your subscribers are sleeping, it will almost certainly be lost in the avalanche of other emails that will arrive in their inboxes the next morning.
You must send your emails at the proper moment, including the hour and day of the week, to ensure maximum engagement.
If you are working in a different time zone to your market check the times in your markets area.
Keep it relevant.
You need to send your emails to the correct people if you want them to have the most impact.
A regional transaction, for example, will be squandered if it is promoted abroad. Demographics, such as age group or gender, are other approaches to consider for delivering content to your audience.
You should categorize your subscribers for each campaign to improve conversions. Subscribers can be segmented depending on a number of criteria, including age, gender, and location, as well as interests, preferences, engagement levels, and online behavior. 
This data can be accumulated over time by studying your readers' viewing and purchasing habits.
Keep it short.
The recommended length of an email copy is between 50 and 125 words. This is merely a suggestion; you should experiment with the length that best suits your business's target market. 
Avoid emails that are excessively long and cause readers to click away in the middle. Instead, get right to the point and make sure the reader understands what you're trying to say.
Test Your emails.
It's impossible to write the "ideal" email. However, if you test your emails before sending them out, you can get pretty close to making a good one.
Send two different types of an email to a small proportion of your readership to see which one works best. You can see which version fared better by evaluating the findings and then sending your best email to the remainder of your email list.
Not only can testing your emails help you better your campaigns, but it will also allow you to discover more about your audience, what they like and dislike, and how they respond to your email. In the long term, this will help you strengthen your business.
Schedule your Emails.
Decide on the frequency and timing of your email promotions as part of your email marketing plan. This can appear to be a difficult undertaking, and there is plenty of information available on how often and when to send marketing emails. 
However, many of these differences in open and click-through rates based on frequency are, in my opinion, minor.
Each niche or market will have its own amount of expectation; experiment to determine which works best for you. 
However, I would suggest doing so once a week, as doing so more frequently will turn off many people, and doing so infrequently can cause people to forget about you.
Make unsubscribing easy.
No matter how hard you try, your emails will not excite, connect, or inspire every subscriber on your list. A portion of your email list will unsubscribe, most likely after you send an email. 
Your subscription count, on the other hand, is not the most important figure to focus on. Having a greater engagement rate is preferable to having a low click-through rate.
For example, a 5,000 subscriber list with a 5% click-through rate will deliver more traffic to your website than a 10,000 subscriber list with a 1% click-through rate.
It's beneficial in the long run to remove unengaged or uninterested subscribers from your mailing list.
Conclusion.
This is a brief overview of how to put together your email marketing strategy. But email marketing isn't going away anytime soon. You're missing out on a lot of potential revenue if you're not taking advantage of it.
If you're ready to get started with email marketing and develop your first campaign put your plan together and spend the time on fine-tuning your approach. 
Who Am I?
My name is Stephen and I am the author of this post and the owner of Kool Affiliates.
You can find out more about Email marketing below in the Video. ( Click to play )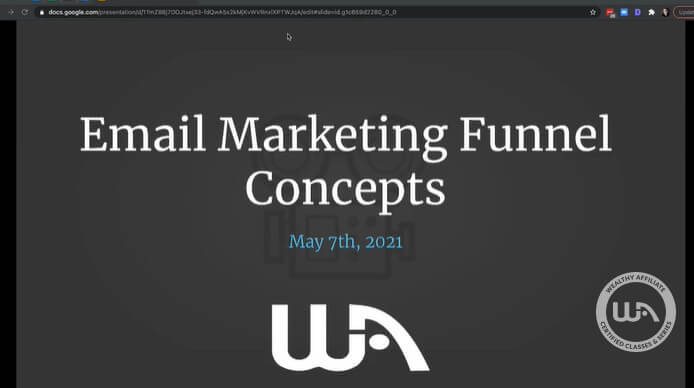 Any or all links on this site may be affiliate links, and if you purchase something through those links I will make a small commission on them.
There will be no extra cost to you and at times due to my affiliation, you could actually save money.
You can read our full affiliate disclosure here.