Why include Images and Video.
Discover why you should include rich media in your content, such as photographs, videos, infographics, and other visualizations, to improve messaging and user experience.
Human beings are visual creatures. We are drawn to beauty.
We are captivated by eye-catching graphics, and we then use that focus to better understand what a message is attempting to express.
Visuals help us understand not only the message, but also what's behind it – and they do so in a way that is easier, faster, and clearer than just a bunch of printed words.
Let's not kid ourselves: the most appealing aspects of life – those people, places, and items are always held in high regard by the public at large. They're hunted down with zeal and persistence. They're well-liked and in high demand.
7 reasons to include visuals and images.
Understanding content faster.
Did you know that graphic information is processed 60,000 times faster by the human brain than text-based information? Since cave paintings, humans have used visual communication to communicate information.
We can now collect and research practically any subject in the world thanks to the internet, so it's no wonder that this abundance of data has resulted in a variety of visual expressions.
You can read about anything on the internet, but wouldn't it be nice to view a graphic that conveys the same information in a third of the time?
Connect with your clients.
Realistic details are shown in photographs and films, which sell.
Much of what we perceive these days is mediated by the internet, including what motivates us to buy something or engage in a physical activity.
Photographs and videos that are well made allow you to engage with your customers on a new level.
The correct picture can make or break a marketing campaign, whether you're displaying how brilliantly your restaurant's steak sizzles or simply capturing a lovely design on a piece of canvas.
Solidify your Brand.
Visuals not only help brands improve and simplify their messaging, but they also help brands consolidate their identities.
Visuals allow for more clearer messages, which leads to better familiarity among customers (the target market), which leads to the brand loyalty that all brands strive for.
This goes hand in hand with building and maintaining an authority brand. This is unquestionably made easier by consistency.
Striking websites sell.
Instead of words, the most effective websites feature photographs and videos.
Although text is vital, most websites nowadays are constructed around a sequence of eye-catching graphics that change on a regular basis.
Your website will be a step behind the competition if it lacks smart visuals that pop and capture your brand.
Investing in outstanding photographs on the other hand, can provide you with fuel for social media campaigns and online interaction, which will help you expand your loyal audience.

Encourage sharing your content.
People are more likely to share visual stuff.
This phenomena is what gave birth to the celebrity food world.
It can also be used to assist spread the word about your company without you having to do anything.
With the stroke of a button, you can skyrocket your business out of mediocrity and onto the global stage by using the perfect catchy song in your video or creating the perfect marketing picture.
Reap the benefits of Social Media.
Photos can help you use the likes of Pinterest and Tik Tok to their full potential.
We've all become lifestyle marketers thanks to sites like Pinterest, Tik Tok and YouTube. Many individuals use websites like these to keep track of the trends, gather information, and even decorate their bedrooms, patios or houses.
A single eye-catching photo that goes viral on Pinterest or Tik Tok can deliver massive amounts of traffic to your website and company.
Capture those who are time driven.
It's perhaps the most significant item on this list, despite its obviousness.
Humans don't merely want or require pictures, no matter how you cut it. Within seconds, the average individual can become distracted (or bored).
That doesn't leave you much time to pique someone's interest. So make sure you grab their attention in the most effective way possible, and quickly.
A one stop shop.
My one stop shop for both images and ready-made videos is Depositphotos. Depositphotos offers HD Royalty-Free Stock footage.
At Depositphotos, you may search for and download royalty-free videos. You may also purchase high-quality stock films at a low cost to add to your projects. Find 4K videos, HD videos, and other formats to download right now.
CLICK BELOW TO FIND OUT MORE.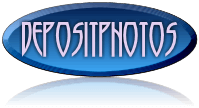 In Conclusion.
Visuals can make all the difference in whether or not your material is seen.
Make sure you're providing your audience with not only great material, but also visually beautiful content that can survive the rigors of many platforms.
The figures demonstrate how much better rich media performs in the real world. Use it to your advantage, save money, and expand your brand's reach.
Read about more Content Management tools.
Free Video capture tool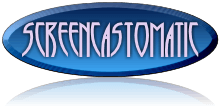 Text to speech tools.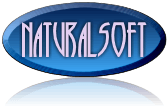 Content writing tools.

My name is Steve and I try to make it easier for you to run a website.
Any or all links on this site maybe affiliate links, and if you purchase something through those links I will make a small commission on them.
There will be no extra cost to you and at times due to my affiliation you could actually save money.
You can read our full affiliate disclosure here.