What is gamification?
The use of games like "slot machines" or "spinning wheels" or any other game-like activity that includes a point-scoring activity will drive more organic traffic and engagement to your product or service.
It is another tool designed to capture the attention of the reader and keep them on your website.
"Gamification is intriguing because it promises to make even the most difficult aspects of life enjoyable."
In a nutshell
"Gamification is about taking something that is not a game and applying game mechanics to increase user engagement, happiness, and loyalty!"
The "nerdy" Kids on the block.
Those kids from down the street have now become an important component of today's tech-driven economy, and they're spending huge money in all areas. Many firms' gamification methods have become a cornerstone philosophy, and for good reason: they increase organic engagement.
Hit the right button.
Scores, leader boards, quizzes, achievements, badges, and interactive components are all examples of gamification concepts that can be applied to websites, mobile applications, and software.
Users are more likely to work harder, spend more time, and interact at a deeper level if they receive these types of prizes. They aid in the development of a healthy feeling of competition in each of us.
What does it look like?

What does gamification look like? Point or achievement awards or badges are one of the most popular ways these tactics are implemented. One of the main goals is to get people to come back to your website.
if you provide user' participation by applying the reward of badges, the opening of different levels and prestige within the 'features" offered you will likely capture a greater audience.
Get advocates for your website.
These users who climb the ladder can become an "advocate" of your business. They can display their status to others who use this feature.
This encourages users to not only return to that business but also to make sure they never leave the house without using this feature to reap the virtual rewards.
Get returning customers.
More exposure means more conversions.

It's a well-known fact that the more exposure your customers have to your items, the more likely they are to convert.
You should take advantage of this fact when building game-like elements for your website.
Strive to create features that encourage visitors to return. New badge achievements and imaginative uses for engagement points are all great strategies for keeping users coming back to unlock all of the things you have to offer.
We are natural finishers, so if one of your games appeals, most will likely return to try the other games on offer.
Customers are frequently more prepared to pay more for products or services that have gamification aspects than those that do not.
Show me an example.
Goals – Finish the assignment and receive a prize, such as a badge or points.
Improve level or rank by achieving objectives. Leaderboards display who is 'winning' and motivate users to compete harder.

Pairing and placing in groups to solve problems and complete tasks.
Educate throughout the game's procedure by providing tips, tricks, and tests.
Points and badges are popular and valuable rewards, as previously indicated.
Discounts, coupons, or gift cards can be used as further incentives. This increases the user's enthusiasm and maintains a high level of commitment.
"Nike"
The Nike Run Club App was created with the goal of motivating people to be committed with their workout.
The software included gamification components in addition to features like GPS tracking, guided workouts, and personalized training plans to significantly drive user engagement.
"Salesforce"
Salesforce employed a hunting game to encourage users to interact with additional areas of the platform, moving them from "chicken hunter" to "large game hunter" as they played.
Participation rates increased by as much as 40% as they moved through the platform.
Who are Freshworks? They are a company that will help you make the transition to building a loyal following online.
Freshworks enables businesses to delight their consumers and workers quickly and easily. They accomplish this by taking a novel approach to developing and delivering software-as-a-service that is both cost-effective and user-friendly.
Freshworks creates technology that is accessible to anyone, making it simple for you to satisfy your customers.
Covid changes things.
Companies had to alter their digital strategy in 2021 to meet the demands of changing customer expectations and a remote workforce. Some businesses were quicker to respond and plainly acquired an advantage.
Faced with a surge in engagement and requests via support channels such as chat or email, businesses had to rethink their customer service.
Employees who were unable to come into the office needed to discover strategies to remain productive and collaborate while working from home.
Smart business owners acted quickly to invest in technologies and tools that would allow their employees to continue to provide excellent customer service. And Freshworks were there to answer the call.
You can find out more ==> HERE <==
Conclusion.
All of these suggestions for how to use gamification in the workplace appeal to people's desire to follow a clear route, be rewarded for their efforts, and be competitive.
Although you might incorporate cutting-edge technology, such as 3D virtual reality, the best gamification examples don't have the most bells and whistles. Rather, they are customized to the context of the user, and what you want to achieve.
Who am I?
My name is Stephen and I am an online business person. I like chocolate, barbecues and sambuca. I try to bring helpful advice to those in the online industry. If you found this informative check out my other reviews and advice on www.koolaffiliates.com .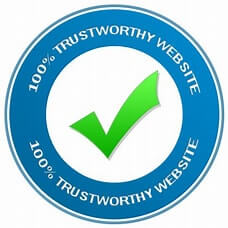 Any or all links on this site may be affiliate links, and if you purchase something through those links I will make a small commission on them.
There will be no extra cost to you and at times due to my affiliation, you could actually save money.
You can read our full affiliate disclosure here.