You have chosen your niche and built a website, now Let's attract some visitors.
What are Backlinks and why are they important?
You've developed fantastic content, but your website isn't receiving any organic traffic. Isn't it true that all you have to do to attract people is provide amazing content? Wrong.
Even if you're producing excellent content, that doesn't guarantee that search engines will discover it.
Backlinks are one of the most effective ways to increase traffic and domain authority. You must discover how to gain backlinks to your website as a website owner. So, what are they?
Backlinks are hyperlinks from one website to another's page. Backlinks are regarded as "votes" for a given website by Google and other major search engines. Organic search engine ranks are higher for pages with a large number of backlinks.
A "backlink" is a link that leads straight to a page on my website.
What Is the Importance of Backlinks?
Backlinks are essentially votes for your website from other websites. Each of these votes informs search engines "This material is valuable, credible, and useful,".
The more of these "votes" you get the higher your site ranks in Google and other search engines, The higher your site ranks, the higher up the search pages goes your website.
The ultimate goal is to get on page 1. If your website is listed on page 1 you will have much more organic traffic visiting your site. Organic traffic is just people who have found it your website by themselves.
Backlinks are one of the most effective ways to increase traffic and domain authority. You must discover how to gain backlinks to your website as a website owner.
Some companies may spend a lot of money for a single link on a high-quality website. However, not every company can afford to acquire backlinks. Obtaining backlinks may appear to be out of reach for new business owners.
The good news is that gaining backlinks is absolutely possible even for a newer website. In this post, we'll show you how to obtain backlinks for your website using seven clever strategies.
How to obtain backlinks.
Your content has already been written and published. Maybe you're asking yourself right now, "How can I gain backlinks to my website?" This is often the most difficult aspect of SEO, especially for small businesses.
Relax.
Many website owners have no idea how to get a backlink from a high-ranking domain. However, a range of approaches and link-building strategies can aid in the acquisition of high-quality backlinks and the improvement of your website's rating.
As you contemplate how to gain backlinks to your website, here are some of the most practical ways to get you started.

Getting backlinks for your website.
Here are some ways to get backlinks for your business.
1. Unlinked mentions.
It's possible that individuals will talk about your company on the internet without linking back to you. That's a chance to gain high-quality backlinks to your website that shouldn't be missed. So how do I find them?
Unlinked mentions are one of the simplest ways to increase the number of backlinks in your link-building effort. These folks are familiar with your brand and know what you do, which is why they mentioned you.
Converting unlinked mentions necessitates keeping track of them and contacting the website owners for a backlink.
So, how do you track down unrelated mentions?
Here's what you should do:
Make use of the SEMrush Brand Monitoring Tool. Set it up to send you notifications whenever your brand is mentioned.
Use Content Explorer to seek unlinked mentions that already exist. Within Ahrefs, there is a small search engine.
Authors that have positively discussed your company should be contacted and asked to link to your brand.
2. Write Guest Blogs.
Write for external publications as a guest blogger.
Your first goal should be to get visitors to visit your website. People are more likely to stick around if the material is unique and valuable. Your backlinking attempts will be harmed by low-quality, spammy content.
Submitting guest posts to well-established websites with high domain authority and lots of traffic is one of the finest ways to earn backlinks to your website. On its Google Analytics blog, even Google invites guest contributors.
Here are some suggestions for getting your guest blogs published:
Demonstrate your writing abilities. A testimonial can be a valuable asset.
Share links to your previously published articles to demonstrate your qualifications.
Ensure that your content is unique and of excellent quality. Your only leverage may be your ability to write spectacularly.
If you're just starting out as a guest writer and don't have any previous work to display, pitch your ideas to websites with medium domain authority.
Continue to pitch. Don't be disheartened if websites don't respond to your proposals all of the time.
3. The Broken Link Method.
You contact a webmaster to report a broken link on their web page using the broken link approach. At the same time, you suggest that the broken link be replaced with a link to your website.
Because you're helping them improve the quality of their page by reporting broken links, your chances of earning a backlink to your website are good.
The stages for the broken link approach are as follows:
Look for websites that are relevant to your niche and visit their resource sections.
To access links and resources, type any of the following into Google:
Main keyword + links
Main Keyword + resources
Keywords in URL links
To identify broken links on certain pages, download and install the Check My Links plugin for Google Chrome.
With the Ahrefs SEO Toolbar or a Scraper add-on, you can download the search results.
4. Help a Reporter Out. (HARO)
Help a Reporter Out is an internet platform that allows journalists to get public input for use in their stories. Backlinks are generated on reputable news sites, and reporters receive relevant content.
Here's how to get HARO to link to your website:
On the HARO homepage, sign up as a source and choose a pricing plan. Journalists are constantly on the lookout for expert perspectives to incorporate into their stories.
HARO will provide you with a list of articles for which the reporters require data. So keep an eye on your emails as they will send out notifications throughout the week.
Look for publications that are relevant to your field of study. You won't be able to answer all of the questions. But you will find ones that suit your website and niche.
Submit your pitch. Include your response, contact information, and a link to your website in your response.
There's no guarantee that every HARO inquiry you respond to will result in a backlink. However, most of the responses reporters utilize will almost certainly result in a backlink. It's also a great way to get free traffic from referrals.
5. Infographics and other visual assets.
Do infographics still have the same impact as they once did? No, I doubt it. However, they are still a good way to create links.
In fact, when I looked at which forms of material produce the most links, I found that infographics were towards the top.
Here are some pointers on how to make shareable infographics for your website:
For your audience, create well-designed pictures with well-researched statistical data.
Make sure your images are relevant to current events.
Investigate topics that people are interested in and find valuable.
Take the time to gather high-quality information. You have the option of using secondary data from reputable sources or gathering data yourself.
Make it simple to share your infographic. Their worth is determined by their ability to be shared and promoted.
6. Backlinks From Images.
What are the best ways to get free backlinks from your images?
Nobody likes a plagiarist. In reality, most of the time when someone duplicates your photographs, it's because they're either lazy or don't realize they shouldn't. I have seen whole posts duplicated word for word.
Be kind and don't steal. It's possible they don't know any better, but it gives you a chance for a free backlink.
How can you track down folks who are plagiarizing your work?
There are a few different strategies to track down folks who are stealing your photographs.
You can utilize TinEye, a free tool. It will scan its database of over 14.6 billion photographs if you upload an image or enter the image URL. They even offer a Chrome extension that allows you to scan images by simply right-clicking on them. You can check up to 50 searches per day and 150 per week with the free version. That should suffice.
So, now that you've discovered someone is stealing your photographs, what should you do? I believe that while you have put a lot of effort into the image, you should ask for a backlink in exchange.
Send them an email like this.
I noticed that you copied one of my photographs in your post,  ( add a link to their post)
You can see that the image belongs to me here: ( insert a link to the original post)
I don't mind if you use my image as long as you link back to me. Please include this link to ( link to your site) my website in your content.
I am sure they will be relieved and happy to do as you requested.
Build a Trustworthy Website.
You must demonstrate to your visitors that your website is trustworthy through content marketing. They want to feel secure when using your website.
Include your phone number and address on your contact page to demonstrate that you are a legitimate company. You may also add images of yourself and your staff to your profile.
Maintain a professional demeanor. Avoid clogging up your pages with extraneous components such as sponsored adverts.
Ensure your photographs and visuals are of good quality, and that your layout and font are simple.
Make any necessary corrections. Your website's reputation can be harmed by misspelled words or images that don't load properly. Broken links create the image of a neglected website, so remove them.
Keep your content up to date to show your visitors that you're a live company.
Finally.
You can use any of the tactics listed above to build backlinks. Marketers who understand how to use these backlink development tactics will have an advantage in search engine results pages (SERPs).
By obtaining links from authoritative websites, you will increase conversions and boost your SEO rankings.
Make sure you're not breaking Google's Webmaster Guidelines now that you know how to obtain backlinks to your website.
Paying for links or participating in "black hat" link schemes are both bad ideas.
What other strategies do you employ to obtain backlinks for your site?
If you found this helpful, check out my other posts about SEO101 and building your own free website here. ==>Kool Affiliates<==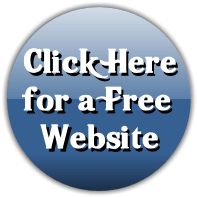 Stephen.
Any or all links on this site may be affiliate links, and if you purchase something through those links I will make a small commission on them.
There will be no extra cost to you and at times due to my affiliation, you could actually save money.
You can read our full affiliate disclosure here.