Why is it important?
A strong brand name is more than just a name that looks good on your business card or is easy to say. It's also not fantastic just because you love it. It's helpful since it delivers information to the customer.
However, picking the perfect brand name might be difficult. How do you come up with a good name? Is it possible to come up with a catchy name? A name that looks well on a web banner and has a URL that is available?
Some claim it's simple: simply utilize a name generator and call it a day. Some claim it's practically impossible; others claim that if you give them lots of money, they'll do it for you.
You may choose one or the other depending on your budget and branding requirements. Finding the proper brand name, in my experience, is achievable; it simply needs some serious thought and research.
Making a good Brand Name.
While there is no secret formula, there are some characteristics that make a brand name simpler to recall for you and others. In an ideal world, you'd like something that is:
Meaningful: It conveys the core of your brand, evokes an image, and fosters a favorable emotional connection.
Distinctive because it's one-of-a-kind, memorable, and sticks out among your competition
Accessible: It is simple to understand, pronounce, spell, or Google up.
Protectable: You may trademark it, register a domain name for it, and "own" it both legally and in the public mind.
Future-proof: It can adapt to changing products and brand extensions while growing with the firm and maintaining relevance.
Visual: Icons, logos, colors, and other design elements can be used to translate/communicate information.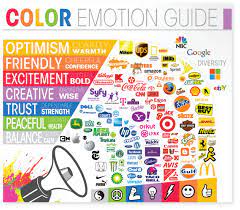 This is a valuable set of criteria for vetting names, but there is only one question that may determine whether a name is successful. All that matters is whether or not it strikes a chord with people.
A ten step formula to developing a good Brand name.
The ten stages listed below will help you name a brand that will resonate with customers, differentiate you from competitors, and be flexible enough to last for many years.
1. Create a brand strategy
You should not name your brand until you have a brand plan in place. How can you tell if you're picking the proper brand name until you know what the brand's distinctive value proposition, brand promise, and strategic direction are?
2. Conduct market, competitor, and consumer research
Before you can establish a successful brand name, you must first properly comprehend your market. Investigate what brand names your competitors are using, as well as how consumers feel about those brands. Identify gaps and opportunities, then create a brand that fills in the gaps and capitalizes on the opportunities.
3. Determine the Message Your Brand Should Send
You can refine your brand position once you know what your competitors are doing in your market and what customers want from brands in that market. Use that position, as well as your brand promise, to create the finest possible brand name. Additionally, determine your brand's distinct personality and come up with a name that reflects that.
4. Don't be judgmental.
Assemble your crew and begin brainstorming! This early in the process, there are no negative ideas, so go for quantity. Even the most bizarre ideas should be embraced without being judged.
You never know when a strange thinking will lead to a brilliant idea.
Examine your brand from every viewpoint; concentrate on each benefit; examine all audiences; and produce as big a list as possible. If at all possible, incorporate customers and unbiased third parties in your brainstorming process.
5. Make a short list
Use that large brainstorming list to come up with potential brand names, and then limit it down to 10-20 of the best. Make sure your short list of brand names includes names that will endure market shifts, brand extensions, geographic expansions, trends, and fads.
Because you never know where the globe, the market, consumers, competitors, and you will go in the future, you should establish a brand name that will survive the test of time.
6. Availability of trademarks and domain names
Check to see if each of the brand names on your short list is available for trademarking. You don't want to establish a brand only to receive a cease and desist letter a little while later stating that the trademark is already owned by someone else and that you must stop using it.
Check for domain name availability as well. While it's possible that the precise domain name for your brand name will be unavailable, you should know as soon as possible if there are no suitable options.
7. Make a more condensed short list
Shorten your brand name shortlist even more based on your trademark and domain name study. Try to limit it down to the top 5-10 choices.
8. Create mock-ups for brand marketing
Create mock ups of a logo, advertisement, business card, and package utilizing the brands from your shortened short list. Make sure that each brand name is appealing to the eye and that it sounds excellent when spoken aloud.
On a short list, a brand name might sound terrific, but in a radio commercial or on package design, it might not work at all.
9. Put Your Brand Marketing Mock-ups to the Test
When you've created a shortlist of brand marketing mock-ups, put them to the test using consumer research. Determine which options are popular with your target demographic and which are not.
You should be able to establish which brand names are the best, which need to be tweaked, and which should be discarded right away as a result of this testing.
It's also feasible that the testing phase will tell you that you need to go back to the start and come up with a brand name that is altogether different.
10. Promote Your Brand and Keep an Eye on It
Launch your brand and apply it regularly across all customer touch points once you've decided on a name. To ensure that your brand name is well-received, perform constant research and monitoring.
A couple of tools to help.
Onym has a ton of naming exercises, word etymologies, vetting suggestions, and other resources to help you pick the perfect brand name.
Panabee can be used to find domain names, app names, and company names, as well as alternative recommendations and similar terms.
Final Thoughts
Your brand's name will be just one aspect of its long-term evolution. Consider Apple, one of the most powerful companies in the world whose name has an ambiguous meaning to its products. Bite – Byte. A bite taken out of an apple, a byte in a computer. Clever and fun and memorable.
This was a step-by-step procedure. When it comes to choosing the appropriate brand name, you have a lot of alternatives, and it will ultimately become a crucial part of your company's identity.
A brand is more than just a name and a logo. So, identify your firm and your values, then share them with the rest of the world.
Have you lately launched your own company? In the comments section below, tell us about the procedure you used to come up with the perfect brand name.
You may also want to explore using images and videos ==> HERE <==
Who am I?
Who am I, I am a teacher and content creator who has a joy for life. I love traveling and experiencing new cultures.
My name is Stephen. You can check me out on YouTube below.

Any or all links on this site maybe affiliate links, and if you purchase something through those links I will make a small commission on them.
There will be no extra cost to you and at times due to my affiliation you could actually save money.
You can read our full affiliate disclosure here.