Why bother, it's too difficult.
It's difficult to know where to start when developing business profiles on social media. With dozens of well-known platforms and fierce competition, many business owners worry if it's worth the effort. but let us delve deeper.
Given that social media platforms draw millions of users every day, there's a good chance you'll get noticed. Your social media success, on the other hand, is proportionate to your social media branding efforts.
The way you display your company on social media has a big impact on the outcomes you'll get from these channels.
Social Media Branding.
The technique of interacting with a target audience across social media platforms by increasing brand recognition is known as social media branding.
A social media branding plan allows you to engage with potential customers in the most efficient way possible, increasing your chances of being seen and meeting your business objectives.
Don't waste time.
To avoid wasting time and resources on useless tactics, this branding should be applied to all social media platforms.
Social media branding allows you to take advantage of social media's reach and exposure. It also aids in your differentiation from the opposition. Even enterprises outside of your niche can pique the interest of your potential customers.
When it comes to using social media to develop awareness for a personal brand, a company, or a campaign, it's critical to think about how you'll guarantee that you attract the right audience.
Think about this first.
There are certain crucial aspects to consider before you begin establishing a social media branding plan.
Think about your Company's Image and how you focus on social media branding because….
It's impossible to properly focus on social media branding before you have a clear grip of your company's brand.
This knowledge will affect everything you do in terms of social media branding. Take some time to conduct market research and develop a brand if this aspect of your firm has yet to be filled out.
Your Target Market.
Another important factor to consider before going into social media branding is the market you're aiming to attract. You should consider what clients expect from your company, how they'll respond, and what they desire to see.
Learning a little about your target market will help you develop a social media branding strategy that is tailored to them.
Here are some things to consider regarding your target market:
1. Their age range.
2. What they like and don't like.
3. What industries do they already work with?
4. What issues do they have to deal with?
You can then start thinking about social media branding once you have a clear notion of your company's brand and target audience.
You can find out more about creating a brand ==> HERE <==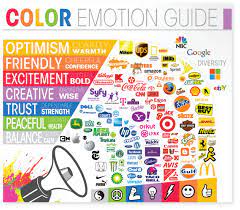 It's not easy, but not complicated.
If you think this would be a simple process, think again. This is going to be a long road. So don't expect it to be easy to implement. But if you want to increase your sales, and who doesn't, you need to do it.
So, without any further ado, let's jump in the deep end below.
Hone your mission statement to a single powerful sentence.
To figure out which approach is appropriate for your social media platform, you must first define your goal clearly and precisely.
Nobody in today's busy world will read a long, dull post, visit any links, or thoroughly examine your profile unless you catch their attention.
A well-crafted, purpose-driven social media biography will excite attention, boost memorability, and attract like-minded people.
In a nutshell, be intriguing.
Create your profile.
Make a profile that expresses your interests and aspirations.
Your social media page serves as a platform for you to express yourself. Your biography, depending on how personal your profile it might also provide a look into your personality.
Make sure your biography is engaging rather than boring and dreary.
Develop a Posting Timetable and Strategy.
Create a plan for posting and timetable your writing and posting. Use a calendar either online or an off-line one, but follow it as this is your money guide.
To gain a following and make an impact on social media, you must post on a regular basis.
Having said that, deciding what to share each day shouldn't be a daily guessing game.
Create Interest and Spark Discussion
Chances are, you'd benefit from connecting with particular people on social media who you have yet to become aware of.
Ask specific, open-ended questions that are likely to inspire discussion in order to draw in people outside of your typical audience.
You will gain more exposure for your platform, and potentially spark interaction with new people whose goals align with yours.
Be Findable.
If you've worked hard to pique people's curiosity in a certain topic, be sure you're not undermining your influence by being difficult to discover on social media.
Your Twitter, Facebook, and Linkedin handles should ideally be the same so that people who appreciate your material on one network can easily find you on the others.
If your site and username are the same, you'll gain bonus points.
Also, think about whether your username is easily remembered when spoken aloud.
Mix up your Multi-Media.
Mixing up your posts to include both picture and video content is a terrific approach to keep a broad audience interested.
It might also help to ensure that your message is remembered.
Be Hungry for Exposure.
There's nothing wrong with desiring a larger audience for causes you believe in.
That said, it's critical not to pursue publicity solely for the sake of publicity. Focus on your end goal, not popularity.
It's easy to discern the difference between someone who wants to grow an audience for a reason and someone who simply wants attention.
Individuals can tell the difference over time, and the latter turns off a lot of people.
Socialize and talk with your audience.
Due to a lack of socializing, many entrepreneurs don't see returns from their social media branding plan. It's not enough to have a fantastic profile and frequently submit useful information. You must engage and interact with your audience on a frequent basis.
Platforms created by social media businesses are designed to encourage engagement. The more active you are on these networks, the more likely your postings will be promoted.
Interacting with your audience also demonstrates to your present and prospective followers that you are attentive, trustworthy, and credible.
Response Time.
It is vital to respond to your clients in a timely manner. Someone who asks for help and does not receive it will most likely go to a competitor. Simply answering isn't enough; most people expect it to be done quickly and courteously.
You can find out more about response times ==> HERE <==
 So that's about it for branding 101, but check out my final thoughts on this blog.
Final Thoughts.
Your company or business can stand out from the crowd and provide value to its target audience by implementing an effective social media branding strategy.
Following these social media, basic branding guidelines can assist your company in navigating the often puzzling world of social media.
You must consider developing a website if you want to get the most benefits out of your social media branding. And the best websites, in my opinion, are Word Press websites. And I can help you out with a free website today by clicking the link below.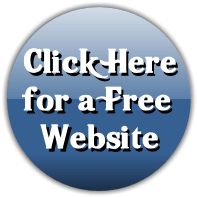 Who Am I ?
I am a teacher and content creator who has a joy for life. I love traveling and experiencing new cultures.
My name is Stephen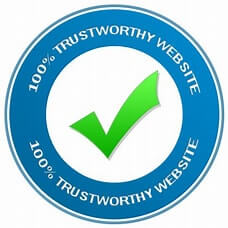 Any or all links on this site may be affiliate links, and if you purchase something through those links I will make a small commission on them.
There will be no extra cost to you and at times due to my affiliation, you could actually save money.
You can read our full affiliate disclosure here.