What is a Talkia.
Talkia is a text-to-speech software program that generates professional-sounding voiceovers in minutes.
A video takes a lot of time, money, and effort to create. But let's take a step back for a minute.
Why voiceovers can help.
Naturally, you'd like to see a good return on your investment, which is why professional voiceovers are so crucial.
Voiceovers can assist you in producing higher-converting videos (i.e., videos that sell more) by:
Houston we have a problem.
As effective as voiceovers are at increasing sales, finding a freelancer to do one could be a nightmare…
It's Expensive to Hire a Voiceover Artist
You should anticipate to pay roughly $250 for a voiceover for a 2-minute video. And, of course, you'll have to spend even more money each time you make a new film.
Talkia's monthly charge is a fraction of the cost of a single voiceover, plus their software allows you to generate infinite voiceovers… so you'll never have to pay for another voiceover.
It can take a Long Time to Find a Freelancer.
You must not only take time out of your busy schedule to publish your job needs online, but you must also sift through a large number of answers and listen to multiple recordings in the hopes of hiring the perfect person.
Turnaround Time Can Be Lengthy
Before delivering a voiceover, freelancers can take days, if not weeks. And, because most voiceovers must be done before the video can be made, your work is forced to come to a halt… while you wait for your freelancer to deliver.
So, what's so good about Talkia?
WaveNet technology, which Forbes describes as "the largest breakthrough in artificial voice creation in more than two decades," is used in part by Talkia.
WaveNet uses a set of complicated rules to determine how each soundwave should be created, rather than stitching syllables together, so the emphasis on the syllables is correct. And breathing pauses happen all the time and sound natural
Tones are also designed to sound like normal speech and as a result, of all the technologies on the market today, Wavenet comes the closest to human speech.
How do I use it?




Is it Free?
No it is not, and there is no free trial period. You have to commit upfront, but you do get a 30 day, no questions asked, money back guarantee.
How much does it cost?
You have the Standard rate which is $39.00 per month or $20.00 per month if you pay yearly in advance. Or The Enterprise, beam me up Scotty, which is $69.00 per month or $40.00 per month if you pay yearly in advance.


Conclusion
This is one of the best text to speech software tools in the market place today. However, it would have been nice to see more words per voiceover in the Standard plan. Most blogs and posts are over the 1,000 word limit, so you will have to edit your writing if you wish to go for that plan.
You may also want to look at my other text to speech tool review ==> HERE <==
However the technology is brilliant and if you are promoting on social sites like YouTube, this can be a game changer for you. You can find out more about this by clicking on the button below.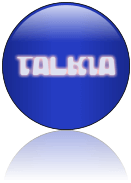 Who am I.
I am a teacher and content creator who has a joy for life. I love traveling and experiencing new cultures.
My name is Stephen. You can check out my review on YouTube below.

Any or all links on this site maybe affiliate links, and if you purchase something through those links I will make a small commission on them.
There will be no extra cost to you and at times due to my affiliation you could actually save money.
You can read our full affiliate disclosure here.