First, What is Fiverr?
Fiverr is a marketplace for freelancers where they can purchase and sell services. It is now one of the world's largest marketplaces for digital services, with over 3 million job listings in its database. Since 2010, Fiverr has been on the market.
Each job used to cost $5, hence the name. Fiverr abolished the $5 pricing cap in 2014. As the marketplace expands, the quality and number of services has skyrocketed, and you can now find just about any digital service there.
How does Fiverr work?
Fiverr allows you to list your unique skills as gigs so that others can benefit from them. You may start selling your skill right away, whether it's copy writing, web design, social media marketing, or video editing.
To properly understand how Fiverr works you have to be aware that there are two parties involved in this process.
The Sellers: A seller is someone who wants to make money by selling a service. Simply defined, sellers are independent contractors that showcase their talents and services to potential clients.
On Fiverr, a vendor posts their services along with the price they want to be paid. You can expect purchasers to buy your gig at any time, depending on your experience and the service you're providing.
And the Buyers: Anyone interested in purchasing a service on the platform is referred to as a buyer. Before placing an order, buyers can use the search engine to explore seller profiles and select those that fit their needs.
At the end of the day, buyers engage sellers to complete specified activities.
Pros and Cons
Fiver, like any other online platform, has benefits and drawbacks.
Pros. If the buyer does not pay, the platform will compensate you. You can work with clients from all around the world if you want to. You might be able to make money through tips. Because the majority of the tasks are simple to perform, it's a fantastic approach for beginners to demonstrate their abilities.
Cons. Buyers aren't checked. The competition is fierce. Fiverr deducts 20% of all earnings, including gratuities, from vendors. Fiverr takes 14 days to process earnings.
How do I open a Fiverr account?
Before we get into the specifics of how to make an account on Fiverr, keep in mind that all accounts made on the platform are buyer accounts by default.
The distinction between a buyer and seller account exists only if a buyer decides to start selling services on Fiverr. This post will walk you through the process of creating a buyer account and activating your seller account.
Fiverr allows any person who can set up a profile and a gig start selling their services on their marketplace. All you have to do is go through a sign-up process and follow a step-by-step procedure.
After that, your gig will start showing up on the Fiverr result page for search queries relevant to your service. New gigs are get some extra exposure from Fiverr. And if your service is good and you can maintain a positive feedback from customers, the number of your orders will rapidly grow.
Note: You can only activate your seller account from your desktop / laptop.
Only your desktop / laptop is available for creating your gig.
To create an account:
1. From Fiverr's homepage, click Join.
2. Enter your email address and click Continue.
Take note: You can also join with Facebook, Google Connect, and Apple Connect.
3. Choose your username!
Notes:
– Once you've successfully created your account, your username can't be changed.
– Your username is your display name (and is within your Fiverr URL), so think long and hard, and choose wisely!
4. Choose your password and click Join.
5. You are now registered on Fiverr! Please check your registered email address as you will receive an email to activate your account.
Note: The activation link in the email is only valid for 30 days.
6. Within the activation email you receive from Fiverr, click Activate Your Account.
7. Confirm your email.
What are Fiverr gigs?
Fiverr "gigs" are the services that are offered by the sellers ( or freelancers) on the Fiverr website. The "gig" price varies from $5 to $10,000. Even though most "gigs" cost only $5 there is usually an up sell for extra and better quality services. Most "gigs" fall under one of these categories:
How do I become a seller?
Use this link  below to get started, then click the "Become A Seller" button. This will take you to a step-by-step tutorial.

You'll need to complete five simple steps:
1. Create a profile for your seller listing.
2. Construct your gig.
3. Include a video intro (not mandatory).
4. Provide a package deal (great way to boost your earnings).
5. Include extras in your performance (helps increase the revenue).
The last three stages will help you generate more traffic and boost your profit, even though just the first two are required.
It's simple to become a seller on Fiverr.
What can I sell?
Website Design and Development
One lucrative service you will find on Fiverr is website building. The e-commerce specialty is one of the most popular web development services on Fiverr. A website development job might pay anywhere from $100 to $2,000.
Copywriting / Content writing
Copywriting is a lucrative profession on Fiverr since wordsmiths are in high demand. You can evaluate things, produce blog posts and website landing pages, or write books as a copywriter. On Fiverr, a copy writing gig can cost up to $5,000.
Marketing on Social Media
On Fiverr, social media marketing is one of the most popular services. Buyer research, monitoring social media sites and uploading material to them, and campaign planning are just a few of the things you'll be doing as a social media marketer.
You can earn anywhere from $50 to $1,000 as a social media marketer, depending on the activities the buyer wants you to complete.
Designing Graphics
Fiverr is a great way to sell your graphic design services if you're a freelancer. Consider starting a Fiverr gig if you design logos, clothing, or cards. A job might be sold for as little as $5 or as much as $1,000.
Fiverr has hundreds of seller categories. These were just a few of the more lucrative ones. But check out the range of categories at Fiverr. You are only limited by your own imagination.
Is Fiverr legit or a scam?
Fiverr is a legitimate marketplace for both customers and merchants. Some Fiverr "hustlers" will try to take advantage of your service or supply you with a service that isn't up to par with the stated quality.
The buyers, on the other hand, can always inspect the order and report if it satisfies the requirements or not. Fiverr is a legitimate marketplace.
It has excellent customer service that will always assist you in resolving any issue and will answer within 24 hours of receiving your ticket.
If a seller fails to deliver your item on time, you have the option of extending the delivery period or receiving an immediate refund (partial or whole).
So, in a nutshell, yes they are 100% legit.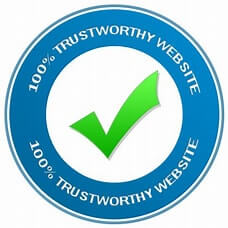 Final thoughts.
As a buyer of these services there are still a lot of fantastic gigs available for $5. It may take some time to discover them, and you may be able to negotiate a lower price, but occasionally service simply costs more.
And as a seller, if you are ethical and produce what your client wants, you will be successful. Also, be aware that most people who write about Fiverr are getting an Affiliate commission.
( Like me) if you sign up as a member.
Who am I ?
My name is Stephen and you can check me out at my website ==> HERE <==
Or My YouTube channel below.

I am a Teacher of English and own 2 schools as well as providing advice for those who want to make money on line.
In my free time I like drawing, reading books and hanging out with my friends.
Stephen
If you have any thoughts or experiences, either good or bad, please leave a comment below
Any or all links on this site maybe affiliate links, and if you purchase something through those links I will make a small commission on them.
There will be no extra cost to you and at times due to my affiliation you could actually save money.
You can read our full affiliate disclosure here.