Names are different in Vietnam. Especially the placement of the first, second and last name. Thus, the name my students call me is Mr. Stephen. In Vietnam, first names come last and last names come first. So the family name is the first name in the lineup. 'Stephen Tada Todo", becomes Mr. Stephen, not Mr. Todo.
I've lived and taught in Vietnam for the past fifteen years and I run my own school, amongst other things.
My parents were both teachers, and my brother and daughter are also teachers. So it must run in the family.
Over the last fifteen years of living and teaching in Vietnam, I've had some incredible experiences and met some incredible individuals.
I hope to bring some of these experiences to this site as well as share the knowledge I have picked up over the years.
A little more.
I'd want to tell you a little more about myself so you can see what drives me.
The first and most significant fact is that I am married to a great Vietnamese woman with whom I have two step-children, Bao and Ngoc. We live in an extended family with nieces and nephews, as well as one grandparent. And I want to help them achieve their dreams as well.
My children are older and live in Australia pursuing their own careers. both are highly successful and I am very proud of them.
And more, hang in there.
I am just an average guy with the same hang-ups as everyone else. But I have learned to love my life and live it to the full.
Love meeting new people, traveling to new places, and experiencing new things. I am an unabashed hedonist that will take on any challenge. Jumping out of a plane, scuba diving, mountain biking…bring it on.
And my soft side
I studied Art at University and still love painting, drawing, and photography. Included in all of that I love the coffee culture and great food. I am a Foodie at heart with other skills tacked on.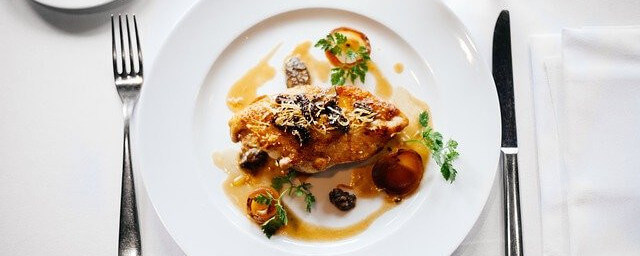 An Unabashed foodie.
WHAT MAKES ME WANT TO HELP PEOPLE?
I want to help others so that they can live the same lifestyle that I have now. Watching people toiling away in professions and jobs they despise really makes me crazy.
We all have a right to happiness. Going to work and enjoying what you do is a wonderful experience.
And sometimes we don't find it in our chosen field.

And as much as I love teaching, it is not a way to make a lot of money.
So what did I do?
I looked at how others were making money. And the one I found that suited me was Affiliate marketing.
Who doesn't want to sit at home and make money without having to do their day jobs?
I wanted to stop working and make money.
So after 14 years of teaching, I took the plunge. I joined Wealthy Affiliate. And yes, it is like any business and takes time. But the rewards in both the monetary and the friends you make along the way are well worth the effort. I have been with them now for a little over one year, and I can attest to the fact, that if you are prepared to work hard you can make a second income.
I am now working on fully replacing my teaching income and this year is focused on that. A task which I believe is totally achievable. 
If you want to join me and experience making money online by becoming an Affiliate marketer, click on the bar below so you can have a look around.
There are no costs to looking around and you don't even need a credit card to try for free.
That is the story of my life. It's simple, yet it's also thrilling. Every day, I work from home, and the main purpose of this website is to assist you in doing the same.
So Again my name is Steve or Stephen if you want to be formal. 
It's great to meet you, and please don't hesitate to contact me if you ever any assistance. Please leave a remark below, or you can always contact me via my website www.koolaffiliates.com