Toxicity in the workforce. 
The blizzard I want to talk about is not the Storm but Activision blizzard.
Toxic Environments.
Toxic work environments are those that are regarded to be easily damaging to employees' mental or physical well-being. There are numerous indicators that indicate the presence of a toxic workplace.
The HR professionals and people managers must protect the workplace against a poisonous onslaught by a variety of methods. The presence of such toxicity is frequently obvious to all personnel.
It also operates covertly at times. Toxicology in the workplace expresses itself in a variety of ways.
A lot of employees have experienced the negative effects of working in a toxic environment. There could be a poisonous workplace culture that is harmful to the work environment.
Constant stress, recurrent arguments, overburdening, mental or physical abuse, damaged relationships, and a variety of other less common reasons are all typical.
A well-functioning organization has a low turnover rate, high profit, contented employees, consistent growth, and supportive work culture.
The presence of a healthy work environment is the single most important factor in achieving these goals. Employees and organizations cannot turn a blind eye to their working environment.
Here are some examples of a Toxic work environment.
Source: cute HR.
  Activision blizzard bombshell.
According to a bombshell lawsuit that has sparked a crisis within the gaming industry, Women at Activision Blizzard, one of the world's most recognized video game firms, showing up to work meant navigating near-daily bouts of humiliation, sexual harassment, and even physical assault.
The allegations offer a troubling picture of life for female employees, including widespread sexual harassment, gender discrimination, retribution, and a "fraternity boy" workplace culture.
A culture in which men openly joked about rape and objectified women's bodies.
The case was filed by the California Department of Fair Employment and accuses the multibillion-dollar firm of breaking the state's civil rights and equal pay rules.
Its products include Call of Duty, World of Warcraft, and Candy Crush.
The repercussions were swift and far-reaching. After hundreds of employees staged a walkout and thousands signed a petition seeking a response to the scandal, the company's president and director of human resources stepped down this week. And so he should have a long time ago.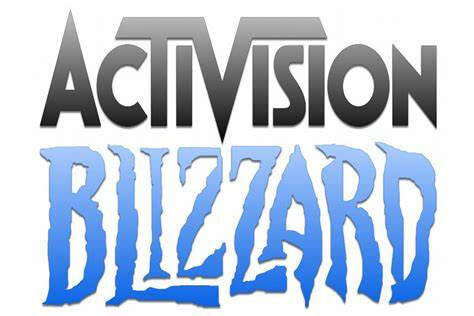 And it's not over yet. The findings, according to observers, might be a "watershed moment" for an industry that has long suffered from misogyny and a lack of diversity.
What appears to be different now is that people are seeing these concerns as systematic and recurrent rather than episodic.
Amanda Cote, a University of Oregon professor who researches sexism and gender identity in the video game business, said. "Rather than focusing on one firm at a time, people appear to be clamoring for change across the industry."
According to the lawsuit, female employees were often thrown out of breastfeeding rooms to allow men to hold meetings. They were chastised for leaving the office to pick up their children from childcare while their male counterparts played video games.
Male coworkers would routinely approach females in the office and make comments about their breasts, according to one female employee.
Women allege Activision Blizzard created an environment where their labor was undervalued and their careers were disregarded, in addition to the obscene jokes and disrespectful comments.
According to the lawsuit, the company's staff is only 20% female, and all management positions, including the CEO and president, are currently held by white men.
According to the lawsuit, women have been paid less than men, have received fewer promotions, and have been passed over for leadership positions.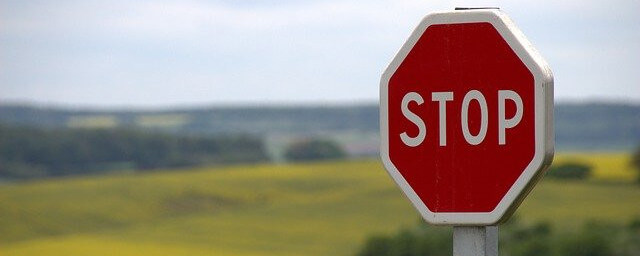 Stopping Discrimination in the Workforce.
Discrimination in the workplace might be created by you as an employer or by other employees, but you still have a responsibility to monitor, manage, and help avoid it.
Take the following steps to accomplish this:
Encourage your employees to respect one other's uniqueness by educating them about discrimination.
Reply to any evidence of inappropriate behavior or accusations;
Handle any discrimination allegations in a timely and private manner;
Create an anti-discrimination policy in the workplace;
Supervisors and managers should be trained on how to respond to workplace prejudice.
Ensure that the workplace policy is followed; and
Review the policy on a frequent basis to verify that it remains effective.
Also please remember treating someone differently because of a different hobby or attribute, such as their favorite football team, is not illegal discrimination, but it could be considered bullying.
Whether it is Ageism, Youthism or any "ism" we must all fight against gender and sexual stereotyping in the workforce.
Check it out.
Please check out my other posts about Ageism, Sexism, and Youth-ism. I am an "Is'm" sort of guy… My name is Steve.
Find them here. ==>"Is'm 1" <==   ==> "Is'm2"<==   ==> "Is'm3" <==
If you have any feedback feel free to comment. I respond to all.
Any or all links on this site may be affiliate links, and if you purchase something through those links I will make a small commission on them.
There will be no extra cost to you and at times due to my affiliation, you could actually save money.
You can read our full affiliate disclosure here.