Speech to text tools  / Text to speech tools?
Speech to text is a speech recognition program that uses computational linguistics to recognize and translate spoken language into text. It's also known as computer speech recognition or speech recognition software.
Audio streams can be transcribed in real-time by specific apps, tools, and devices to display text and act on it.
Let's take a look at some frequently asked questions about Speech to Text.
What is the process of converting speech to text?
Speech to text software listens to audio and converts it into an editable, verbatim transcript that can be read on any device. Voice recognition is used by the program to accomplish this.
A computer application uses linguistic algorithms to separate audio signals from spoken words and convert them to text using Unicode characters.
Converting speech to text is accomplished by a multi-step machine learning process. Let's look at how this works in more detail:
Lets Delve deeper.
When sounds are produced by someone's mouth to form words, a series of vibrations are produced. An analog to digital converter picks up these vibrations and converts them into a digital language.
This is how speech to text technology works.
The analog-to-digital converter extracts sounds from an audio file, analyzes the waves in high detail, and filters them to isolate the pertinent sounds.
After then, the sounds are split into hundredths or thousandths of seconds and phonemes are matched.
Yes, I am an English teacher, bear with me. LOL.
The phonemes are then fed into a network and compared to well-known sentences, words, and phrases using a mathematical model.
The text is then given as text or as a computer-generated demand depending on the most likely version of the audio.
So what is Text to speech?
Pretty much the opposite, check it out here, it is an awesome tool that will save you a heap of time.
Here is an example.
What are some examples of speech-to-text applications?
Speech to text has quickly progressed from its humble beginnings on phones in homes to uses in marketing, finance, and medicine.
Speech recognition applications show how speech to text technology may improve the productivity of simple operations while also extending to duties that have traditionally been done by humans. Such as..
Media Content Search
Marketing is one of the first industries to use media content search to convert speech to text. Marketers may now get information about data trends and consumer behavior thanks to the development of voice-search.
Speech recognition, for example, can detect people's accents and vocabularies, as well as age, location, and other essential data. Speaking is also a far more conversational search option, allowing marketers to incorporate more conversational elements into their campaigns.
What are the benefits of using speech to text?
Speech to text, like all kinds of technology, has a number of advantages that can help us better our everyday routines. The following are some of the most significant benefits of using speech to text:
Make the most of your time: By generating correct transcripts in real time, automatic speech recognition technology saves time.
Cost-effective: Most speech-to-text software requires a monthly subscription charge, with a few exceptions. The subscription fee, on the other hand, is significantly less expensive than using human transcription services.
Improve audio and video content: With speech to text capabilities, audio and video data may be converted in real time for subtitling and quick video transcription.
Streamline the customer experience: Natural language processing transforms the customer experience by making it easier, more accessible, and more seamless.
What are the drawbacks of using speech to text?
New technologies, such as speech to text, are not without flaws, and these are some of the speech to text's key drawbacks.
It isn't flawless: While dictation technology is a strong tool, it is still in its early stages, which means it has significant shortcomings. Because it only generates literal text, you may wind up with an erroneous or awkward transcript or quotations that are missing.
Human input is required: Because speech to text isn't perfect, some human editing of the speech data is essential for maximum performance.
Clean recordings are required: To acquire a good transcript from speech recognition software, make sure the audio is clear and understandable.
This necessitates the absence of background noise, proper pronunciation, the absence of accents, and only one person speaking at a time.
For punctuation, you'll also need to use voice instructions. For example, you will need to say full stop, or comma etc.
What to consider before selecting speech to text software?
Choosing the finest speech to text software can be difficult with so many alternatives. To evaluate the many speech to text software options and make the best decision for you, use the checklist below:
There should be no need for additional software because the most accessible speech to text software only requires an internet connection.
The level of accuracy should be assured – all speech to text systems provide a level of assurance. Some providers place a higher priority on transcription, ensuring more accuracy.
Multi-language support – If you require multi-language support, you must select a speech to text program that meets your language requirements
App compatibility – Some speech-to-text services can be integrated into apps, which is useful if you want to use the software on different platforms.
OMG, Finally.
Using these technologies, whether we like it or not, will help us connect with both our customers and coworkers. Use them to build meaningful relationships and establish trust.
We need to stay on top of technological developments, as this allows us to better personalize our business. Yes, you may register for free. 
Here is a speech to text tool.

And here is a text to speech tool.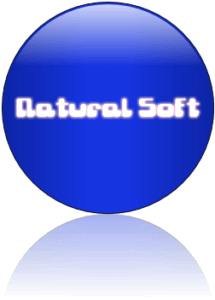 Are you using any speech to text or text to speech software. What do you think of it, leave a comment below.
Stephen.
If you like this, check out my other Tech time saving tools  ==>Here <==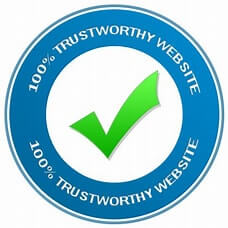 Any or all links on this site maybe affiliate links, and if you purchase something through those links I will make a small commission on them.
There will be no extra cost to you and at times due to my affiliation you could actually save money.
You can read our full affiliate disclosure here.