Make Money Online with ChatGPT.
How do we make money using A.I tools like ChatGPT?
First start off by knowing what the heck they really are. So let me simplify. What is AI for you?
Imagine a supercomputer that can hear, see, and read. Make decisions and even perform tasks based on what it learns.
Can't decide what to watch on Netflix? Ask and get artificial intelligence to make your recommendation.
Don't want your significant other getting into your phone? Block that search. That facial recognition that's saving your relationship is AI.
Haven't even attempted to spell something in years, because AI has been auto-correcting for you. AI's been saving your **** for decades and you just didn't know it.
Why everybody's talking about it right now is because people like you and I just got access to ChatGPT.
And it's the fastest-growing app in the history of mankind.
So what is ChatGPT?
Well, it's an AI chatbot designed to have conversations with people.
Imagine having a friend that Google installed a chip in their head. They remember everything you said forever. and they can do everything that you say instantly.
Write me a song, write me an essay. A nutrition plan. Code me a website. Plan a trip.
The possibilities are endless and this is amazing.
That's pretty much ChatGPT.
But, hang on, I'm about to fry your brain because the next three AI tools are mind-blowing.
AI tool number one.
That's gonna blast your brain to Bulgaria.
Writing content is one of the most important and time-consuming actions an online marketer must do.
Rytr
Rytr is one of many tools in the marketplace that is easy to use and frees up your time.
A word of warning though. Google frowns upon 100% unchecked AI content. So make sure to add your human touch in the content.
Rytr also has Black Friday specials you can use. I have been using Rytr over the last year and found it to be a great tool that fits with my goals.
Read more about Rytr here with "What is Rytr, is it any good?"
They have 3 pricing options ranging from free to $9.00 and $29.00 per month.

First, you need to join and log on to access the Rytr Black Friday Special.
And number two.
Synthesia

This is cool. Synthesia. can do the same with AI-generated actors who can look how you want, say whatever you want, and as many languages as you want in seconds.
Hello Hola konichiwa. Bonjour. Ciao, Hello. If you hate being on camera, well, Merry Christmas.
Here you can make videos using AI avatars that will read out your script, exactly what you want to say
Here is number 3, 4, 5, 6, and many more..
On my AITech Warriors website, which is new, I have the start of an AI directory which will be currently offered for free viewing.

You can find tools here that curl the hairs on your head, even if you don't have hair. From making apps to creating your own robots to prepare for post-apocalyptic paradise. It is currently in "beta mode" and we are doing a lot of background work on this. So, watch this space.
Now we have ample AI tools to work with, how do we make money?
But how do I make money from them?
The answer is you don't.
The difficulty level with tasks when using ChatGPT or other AI tools is very easy. Why should someone pay you for a task they can easily do themselves?
The easier the problem is to solve, the less money you make. So how to get someone to pay?
Adding value is how you get people to want to purchase something from you.
How do I get Paid then?
Tools won't make you rich.
What you create outside of the box with the tools can.
Selling the tool may make you a little money, but selling a product produced by the tool will make you more.
Bezos didn't create the Internet, but he used it to create Amazon. Elon didn't create the Internet, but he used it to create. PayPal. Think Uber and Meta and LinkedIn and TikTok. They all use this tool to redistribute wealth to them.
And at the time, people thought we would never see this again. And then artificial intelligence has shown up in our laps. This is like gold rush time. Imagine having this opportunity and squandering it.
These companies are going all in and so should you. Look at the data. Microsoft investing $10 billion in the ChatGPT. Google fills the pressure and announces their competitor barred.
Zuckerberg felt the pressure of that and announced "AI personas coming to Messenger, Facebook, Instagram. and WhatsApp.
And I have recently seen Mr Zuckerberg donning "Ray Ban" glasses and entering "hipster holographic heaven."
If you want to make money, then follow the money. This is a modern-day gold rush right before our eyes. We're seeing the biggest companies in the world go all in.
So what are you doing?
Get on board or be left behind….again.
I'm talking about your competition, the person who takes action while others are thinking.
This is a once-in-a-generation opportunity for anybody who's interested in making money using AI and marketing. It's never been so accessible. No tech skills are required and the model is this symbol.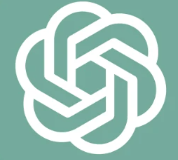 Artificial intelligence is the tool to create content for small businesses. We can then use social media as a tool to distribute that content to potential buyers.
We have an established platform that has been helping our clients for over 18 years and has now incorporated AI into all its functionality.
So if you want to be part of this 'revolution" come and check us out for free. And if you think we offer value for money ($49.00 per month and your 58% discount) then join our 200,000-plus members on a roller coaster ride to the future.
Are you going to let this slip by or grip it with both hands and enjoy the ride?
And we have a Black Friday deal coming up where you can save about 50% off our normal prices.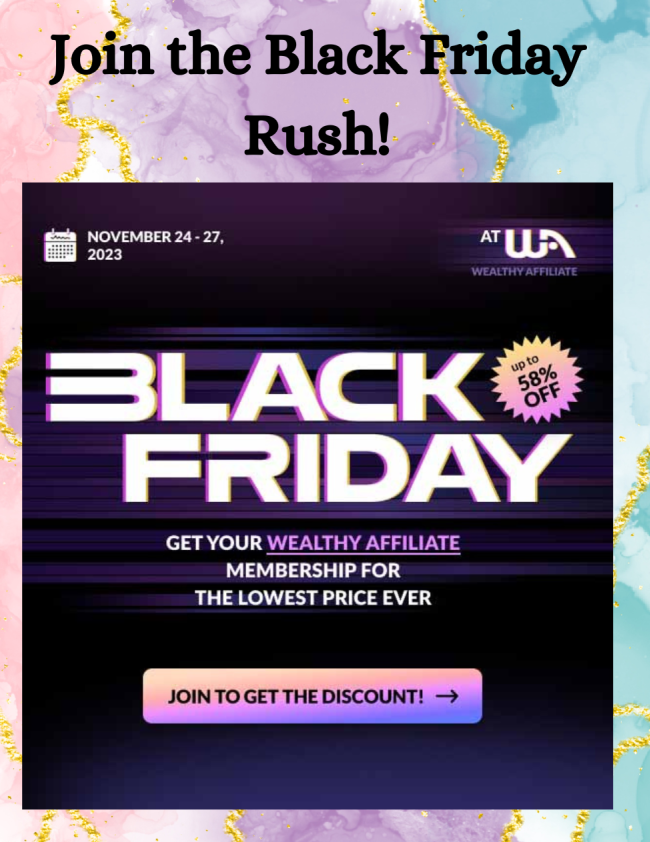 Ride the Rush
Take a look, and thank me later. Join the AI gold rush and do it with a partner who knows their business. These opportunities do not come along every day. Hard work, timing, and being in the right place at the right time have all lined up. Do not miss this.
Owner, advisor, and potential workmate.
Steve Hey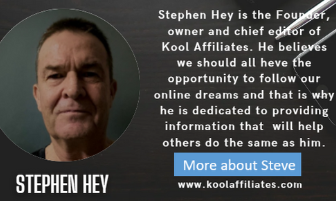 ---
Some links on this site may be affiliate links, and if you purchase something through these links, I will make a commission on them. There will be no extra cost to you and, you could actually save money. Read our full affiliate disclosure here.