Pinterest is most likely your go-to website for seeking hobby-related ideas and inspiration. Perhaps you're the one who inspires others. What if I told you that Pinterest is more than a social media platform?
Pinterest is a visual search engine that many businesses use to promote their products.
We'll look at Pinterest affiliate marketing and a Pinterest affiliate link, as well as how to use it to promote your affiliate products.
So, before we get in, let's take a look at what Pinterest is all about. You may be familiar with Pinterest, but for those who aren't, here's a rundown of what it is.
Pinterest, Pins, and people.
Pinterest is a visual search engine similar to Google Images, except it is significantly better. Pinterest has progressively become a search-driven community with high-quality images and visuals.
Pinterest attracts a lot of buyers who are frequently browsing and studying products. As a result, Pinterest is an ideal platform for affiliate marketing.
Followers with Funds.
There are 320 million monthly active users that utilize this site to make purchasing decisions, with 70% of them being women. They go with the flow and figure out where to go on vacation, what diet to eat, and what blogging courses to take to improve their talents and what is the next trend.
Pinterest users also have a lot of money, with an average family income of almost $75,000. These Pinterest statistics make the forum a fantastic venue for affiliate marketing promotion.
Writing content such as reviews, tutorials, and product comparisons is an excellent affiliate marketing tactic, however, it can be time-consuming. Nonetheless, it is worthwhile. Build your website, promote your products and be helpful and you will succeed
OK, So let's do it.
One of the best things about Pinterest is how quickly you can get your affiliate links in front of potential buyers.
This will kick start your online business if you are a complete beginner in the field of affiliate marketing.
So, today, we'll go over how to create a link from your blog or website to Pinterest and how to set up your Pinterest business account.
Setting up your Pinterest business account.
Setting up a Pinterest Business profile is the best method to use Pinterest for commercial purposes like affiliate marketing. With only a few clicks, you can either create a completely new business account or convert your personal account to a business account.
Create a Business account from scratch.
Tap the Sign Up Button
Enter your email address, preferred password, and age.
PRO TIP: Don't sign up using your Facebook or Google account because if you ever want to sell your website that will cause major headaches. The buyer of your site will also want the linked Pinterest account.
Click Create Account
Enter your Pinterest business details, including business name, website, country, and language. You can also add a profile picture at this step!
Select an option from the drop-down menu under "What's the focus of your brand?"
Select your business type from the "Describe Your Brand" screen
Indicate if you are interested in running ads at any point
Transferring a private Account to business.
Login to your personal Pinterest account and click on the drop-down menu in the top right corner.
From the drop-down menu, click Add a free business account
Click Get Started
Enter your Pinterest business details, including business name, website, country, and language. You can also add a profile picture at this step!
Select an option from the drop-down menu under "What's the focus of your brand?"
Select your business type from the "Describe Your Brand" screen
Indicate if you are interested in running ads at any point
Then What?
The next thing you want to do is claim your website and automatically send your new website posts to your Pinterest account.
Claim your Website.
Why you should "Claim your Website".
Claim your website to have access to analytics for Pins you produce on your site, as well as for analytics for Pins created by others, and to let people know where they can find more of your content. With your Pinterest account, you can claim all your websites.
How do you do it?
1. In the top right-hand corner there is a downward arrow symbol, click on that. You will get a drop-down box and then click on settings. Click on "claim" then you will see this.
Next comes the hard stuff.
2. Once you have clicked on "claim" you will see this.
The easiest way is to copy and paste the HTML tag into your website.
PRO TIP: If you are using WordPress you can use a plugin called " Insert headers and footers" This will easily help you insert code into your website without worry.
Once you have done that, clear your website cache and then click on validate your website. It will not take long. Then you should see something like this.
Website claimed. OK, we have almost finished, one last thing to do. Let's send our posts from our website to Pinterest automatically.

Sending your posts to Pinterest
In the same place we claimed our website, click on Create Bulk Pins. You will see this.
Then click on create RSS feed and you will see this.
Add your website and hit the save button. And that's it.
Now Get marketing.
Pinterest is a visual platform. Only images, videos, gifs, and infographics are included. So, using tools like Canva and Adobe Spark will help you create good results quickly and are a good method to get ideas for new material.
On Pinterest, informative content is King. One of the most common examples is infographics. The popularity of infographics can be attributed to two factors: they look nice and deliver easily understandable information.
Talk to people.
Boosting your visibility on Facebook, like any other social media platform, needs involvement with your audience.
Respond to comments left on your pins, visit other boards in your specialty, and re-pin or remark on the pins you like.
Make your page and pins user-friendly.
Here are some of the most effective and actionable techniques for making your pins more user and SEO friendly:
Complete all of the areas in your profile.
Verify your website/blog in the claim area of the settings.
Make sure your profile isn't hidden from search engines by unchecking the item under 'privacy and data preferences' in settings.
Use the Pinterest search bar to determine which terms are most commonly used and include them in the title and description of your pins.
Organize your pins and boards so that people and search engines can find and understand them.
you can find out more about SEO ==> HERE <==
But what do we market, and how?
You don't need a website to promote an affiliate offer if your affiliate program allows direct linking on Pinterest. Pinterest, as previously stated, permits affiliate links to be used.
However, if you want to come across as a seasoned professional invest your time into building a website. These days with WordPress it is easy to construct your own website. And you can start free with a site rubix website.
You can find out more ==> HERE <==
Build trust
Develop trust with your audience, say that you're an affiliate partner of the item you're promoting. Your reputation as an honest business person will be appreciated.
Every social media site has the same criteria for quality material. This means that your pins should grab people's attention and either inspire or benefit them.
Avoid putting affiliate links into every post, and make sure any affiliate agreements are disclosed to your Pinner friends.
Analyze, adjust and adapt.
The first step in improving your marketing efforts is to assess your performance. Which Pinterest boards and pins bring the most visitors to your website? Which pins are the most popular among your target audience?
The Analytics tab on Pinterest is a fantastic place to start, but don't stop there. Make use of conventional analytical instruments like Google Analytics.
Measuring what works and what doesn't in your Pinterest affiliate marketing approach will help you make better decisions.
Conclusion
Whatever type of marketing and social media platform you use, do not stop or give up. It will not happen overnight. This is only one step in your online business world.
Don't do it alone, you can find out all this information and so much more by joining a group of like-minded people
==> HERE <==
Who Am I?
My name is Steve and I am a teacher and online marketer, I like dogs, thunderstorms and have a weakness for chocolate and sambuca.
If you want to join me in making money online click below. Yes, sounds like BS, but look what I have provided free. And yes joining is free and you never have to upgrade if you don't want to.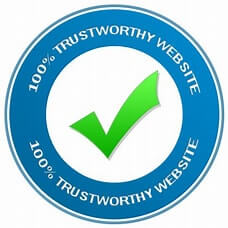 Any or all links on this site may be affiliate links, and if you purchase something through those links I will make a small commission on them.
There will be no extra cost to you and at times due to my affiliation, you could actually save money.
You can read our full affiliate disclosure here.