Changes to Terms and Conditions.

Affiliate Marketing | Success or Not?
The quickest and least expensive way to succeed online, according to some, is to become an affiliate marketer. You can accelerate your online income by avoiding the responsibilities associated with a normal company model and not having to create any of the products being sold.
However, even the simplest alternatives need you to be aware of several nuanced aspects. Glossing over things from a broad viewpoint is good, but unless you are aware of what it takes to be an affiliate, you will be perplexed as to why others are making a killing while you appear to be having difficulty.
It's the Quality of Content.
Affiliate marketers don't merely write evaluations based on a product's specifications. Customers can discover that on their own. They want you to investigate their issues, find the best solutions, and then inform them of all you learned.
They want you to distinguish between comparable things and to be honest about which one you would choose and why. They expect you to watch out for them in terms of value and cost, and to caution them against making poor financial decisions.
While some of your chores are creative and administrative, others are strategic and are meant to give you the upper hand over other affiliates who are also battling for commissions. This is where you need the strength of a great corporate group behind you. And the best I have found is Wealthy Affiliate.
Wealthy Affiliate | Your road to success.
Wealthy Affiliate is continuing to change and update the terms and conditions of its highly successful business.
While most of the information on this website with regard to WA has NOT CHANGED, there are some points that you should be aware of when making your decision to join or not.
Some New Advantages.
Many advantages are available to those who want to start affiliate marketing that they cannot find elsewhere with the release of the new upgrade in terms and conditions.
New affiliates receive a free "Site Rubix" domain that is not time-limited, unlike in the past, and a 7-day trial with full access to the community.
New affiliates can host 10 extra websites at the same fee when they upgrade to Premium membership, which comes with a Free dot.com domain.
New Affiliates who upgrade to premium plus will receive two dot.com domains free of charge as well as the option to host 50 extra websites for the same cost.
Videoblogs are presented as a brand-new tool for marketing and training.
Commissions for new affiliates will increase. Leave your email for a personalized response on commissions. However, this will give you an overview;

Premium Yearly=> $230 recurring commission.

Premium Plus+ => $320 recurring commission.
First things first | The Wealthy Affiliate's Story.
Kyle and Carson are the co-founders of Wealthy Affiliate and have been in the business for 15 years. These two Canadians were in the right place at the right time, and along with a lot of hard work, they established a very successful Affiliate group that has helped thousands of people achieve their dreams.
You can read more here at "My Wealthy Affiliate review". The changes in terms and conditions will be listed below with a personal story that shows how you can make money online.
A Personal Story ( One of many)
This is a typical story of one of our members, who has given me permission to share her journey.
---
Kims Story
I've invested in numerous affiliate marketing education programs. I've utilized different website hosting companies. And I have never found any company that offers the resources and camaraderie of Wealthy Affiliate.
The training and support are why I adore Wealthy Affiliate, and it is doubtful I will ever leave as the financial rewards are "the tie that binds".
In November 2017, I purchased the annual Wealthy Affiliate Black Friday deal. Persisted ever since, and have never looked back.
Site Manager.
The Websites Site Manager and Site Builder are fantastic.
Making a website is quite simple when using Site Builder. Setting up a brand-new website here literally takes 30 seconds.
Processes at other hosting companies are far more intricate because the dashboard gives you too many options that don't make sense to you as a beginner.
And it is just as easy to manage your websites using the same "tool"
Includes WordPress Website Hosting.
Despite what many gurus will have you believe, you need to have a website in order to operate an affiliate business.

And WordPress is currently the most well-liked website management system among affiliate marketers.
So Wealthy Affiliate offers more than simply training in affiliate marketing. It's also hosting websites!

You pay one payment that covers both your training and hosting.
You also receive additional hosting support services, such as:
All Your Tools in One Place.
I adore not having to create different logins in order to run my affiliate websites and affiliate marketing company.
I use just one login. I have access to several tools.
One single login several tools.
Weekly Training
Jay's new training series is awesome.
Every week, Jay, also known as MagiStudios, conducts LIVE instruction for all premium Wealthy Affiliate members.
I can't get enough of his most recent training series on constructing a website using the WordPress theme 20-20.

Jay is now developing a brand-new affiliate website in front of our very eyes. But he is keeping the procedure incredibly simple.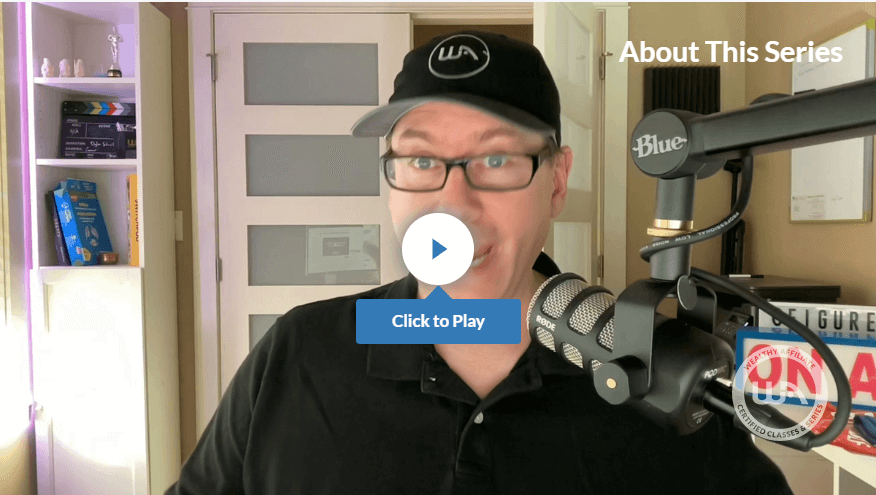 And Google has already indexed his new website. Jay has proved that you don't need to pay hundreds of dollars to construct a great website that indexes fast.
Credits = Cash
On the Wealthy Affiliate platform, you earn credits by performing tasks; these credits are equivalent to money.
I can utilize these credits to support and advance the growth of my affiliate business.
I hope this is helpful to you, and congrats to all the affiliates or future affiliates who are reading this.
Black Friday Savings.
Along with the policy changes which I will cover next, WA has implemented their biggest and probably their last discount.
This is because the concentration will now be in-house, getting everyone up to speed and making a more than comfortable living.
Never to be repeated.
Membership at Wealthy Affiliate comes at 2 levels after the introductory free offer.


Premium Savings.
Approximately 50% savings on monthly billing. A one-off price of $360.00 instead of a monthly $49.00
Approximately 50% savings on monthly billing. A one-off price of $360.00 instead of a monthly $49.99.
Black Friday Wealthy Affiliate 2022.
Consider taking advantage of the Black Friday deal this year (while you can) if you're serious about making affiliate marketing succeed.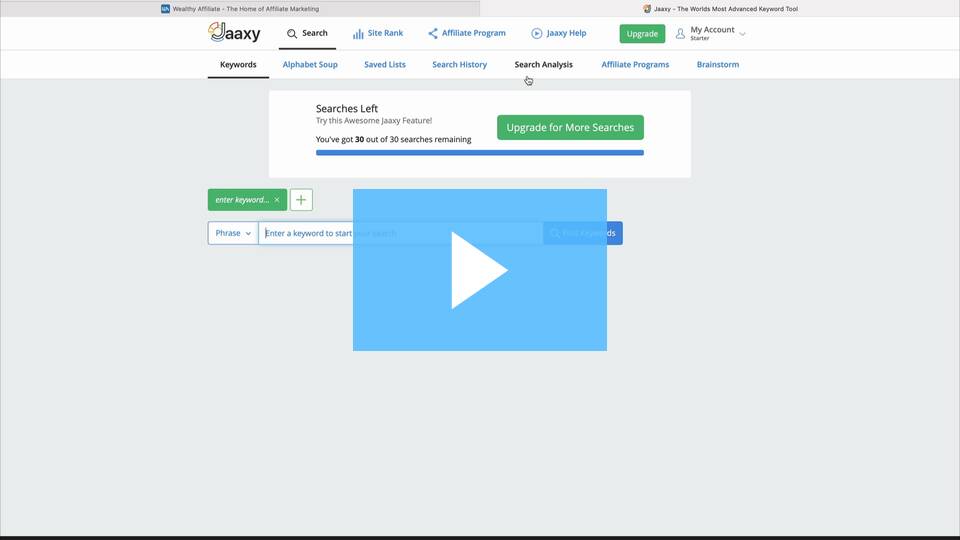 Online Entrepreneur Certification – Getting Started Level 1
---
If you are not afraid of hard work and you can speak with honesty, then this is something you should seriously consider.
---
And if you are already doing this, you will definitely want to UPGRADE. Don't waste your time, get on board with us.
---
Any or all links on this site may be affiliate links, and if you purchase something through those links I will make a small commission on them.
There will be no extra cost to you and at times due to my affiliation, you could actually save money.
You can read our full affiliate disclosure here.